OUR SERVICES
CARE
Provide non-perishable food supplies to qualified clients on a monthly basis.
ENCOURAGE
Provide more than just food but offer holistic help through our CARE Program by connecting clients to other potential resources.
SUPPORT
Provide emergency non-perishable food supplies when alerted of a need by one of our care partners around the South Hill area.
REQUIREMENTS FOR PATRONS
LIMIT OF ONE FOOD ALLOTMENT PER HOUSEHOLD PER MONTH REGARDLESS OF THE NUMBER OF FAMILIES LIVING THERE
CLIENT MAY ESTABLISH A PROXY AGENT TO PICK UP THEIR FOOD FOR THEM.
MUST MEET AND POSSIBLY BE ASKED TO VALIDATE THE FINANCIAL QUALIFICATION TO ESTABLISH ELIGIBILITY FOR OUR PROGRAM.
MUST HAVE A CURRENT BILL WITH YOUR CURRENT HOME ADDRESS ON IT FOR EVERY PICK UP
MUST PROVIDE A PHOTO ID FOR EVERY PICK UP
RESIDENT OF MECKLENBURG COUNTY
HOW CAN YOU SUPPORT US
DONATE
Tax deductible and can be made to Bread Box, PO Box 213, South Hill, VA 23970 or dropped off at the South Hill Chamber of Commerce. These dollars are used to purchase needed food when donations run low or when certain staples run out. None of our personnel are paid.
LOCAL FOOD DRIVES
Big or small, they all help in a great way! We are open to speak to your church, business, or organization. We can also offer suggestions for formulating a drive, be it a one time event or an on-going year long collection drive. For large donations, we can arrange a pick up if necessary.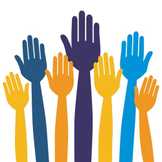 VOLUNTEER
We are always looking for volunteers to help. There are lots of various duties and training is provided if required.
MEET OUR TEAM
PRESIDENT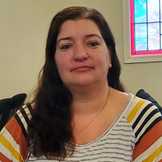 Amber Thomas
Our goal is to build awareness and through increased awareness, we can increase our ability to serve the needs of those in this county.
SECRETARY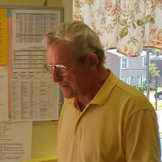 Tom McGrath
Being able to connect the dots between our business and the community served is important for a smooth and consistent operation.
TREASURER
Rick Carroll
Managing the financial resources is key to being efficient in what we do.